Istanbul Suburbs Of Balat And Fener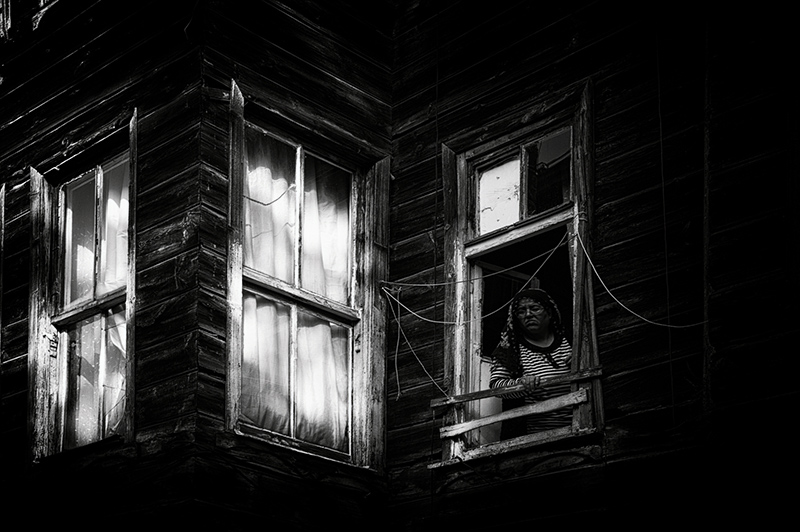 Ask any street photographer what their favourite city is and invariably one rolls off their tongue automatically. For many, that city is Istanbul. Ask why and they'll usually tell you it's the enticing mix of east and west, Europe and Asia. Alas, not for me. I really don't see the appeal. I just don't get it. To me it's too much like southern Europe with a mosque on every corner. Far better to have one or the other, rather than some hybrid.
I did however, enjoy the inner city poverty stricken neighbouring suburbs of Balat and Fener. Balat was originally a middle class Jewish area while Fener was the corresponding Greek area. Both, following the loss of nearly all the Jewish and Greek inhabitants in the 1950s, have spiralled downward into a mix of cheap rent, run-down apartments often lying next to derelict mansions some of which, I was told, have legal owners living overseas who are are probably unaware they even exist. The result is a congenial shabbiness of ruination, higgledy piggledy wooden buildings with balconies seemingly in danger of imminent collapse. It's somewhat reminiscent of a badly decayed San Francisco (and like the US in general, there appears to be a similar obsession with flying the national flag), or the backstreets of Naples after a special offer on the most colourful paints at the local hardware store. All of these modes of architecture share the love with a plethora of satellite dishes.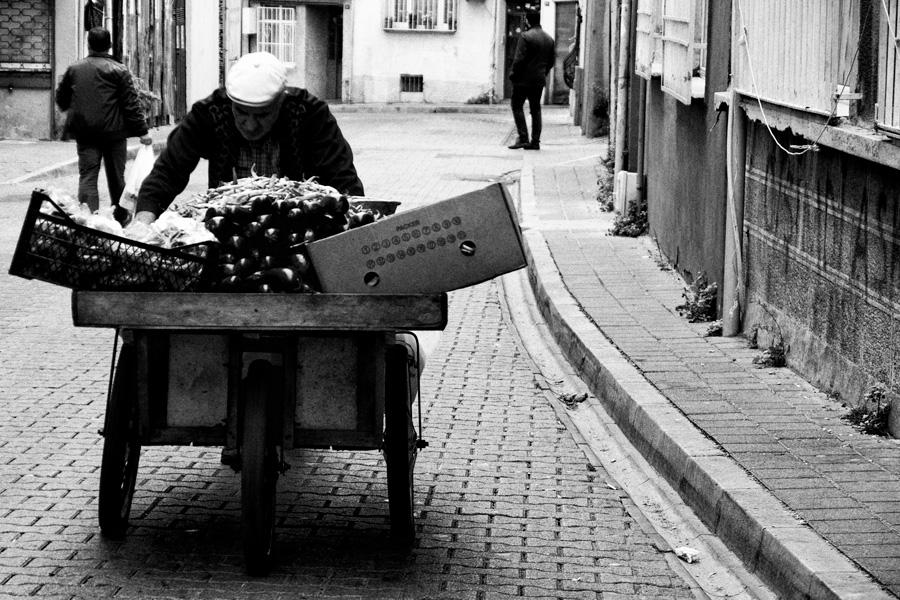 There's also an quiet ambience to this area that is hard to find in the rest of noisy, hectic Istanbul. For a start, no doubt because of the poverty, the streets are relatively car-free and so much the quieter for it. There's none of the annoying buzz-saw sounds of scooters and mopeds which characterise places like Marrakech or Sicilian old towns. Children are able to play all day in the middle of the road and photographers don't have to dodge cars; men pushing carts are a common sight, especially the 'Hurdaci' (second hand junk) carts. And there are very few tourists. Those that do find their way here seem to come for the photographic opportunities. So there are no carpets or trinkets on sale. Hardly anyone speaks English, or any other modern European language, for that matter and everyone just ignores the weird guy with the camera. But attempt a few words of Turkish, buy a coffee or a pastry and people quickly become your friend and shake your hand. And genuinely, not just for your money. When looking through a window at two guys rolling out the dough for pida, a kind of oval Turkish pizza with curled up edges, they beckoned me inside, shared their coffee with me and allowed me to photograph them as they worked.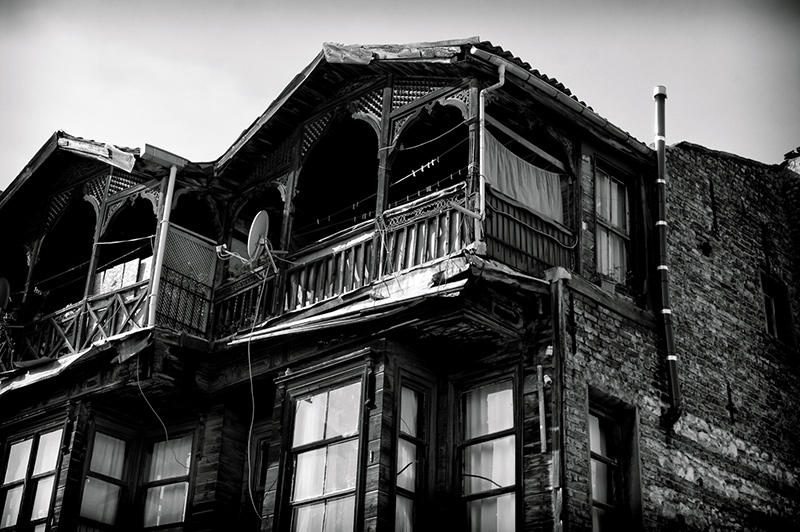 It probably won't last though. Both areas have been designated UNESCO heritage sites and European Union money has started to arrive along with artist's studios and a handful of trendy European-style coffee shops, especially noticeable around the area bordering the Great Horn. In 20 years time no doubt it'll still be worth seeing, but not for the same reasons.
These images were captured over three mostly overcast days in November, 2015.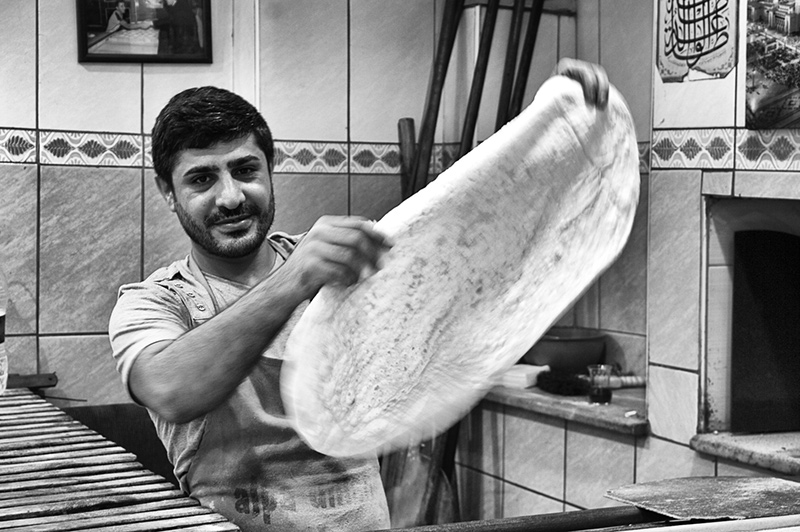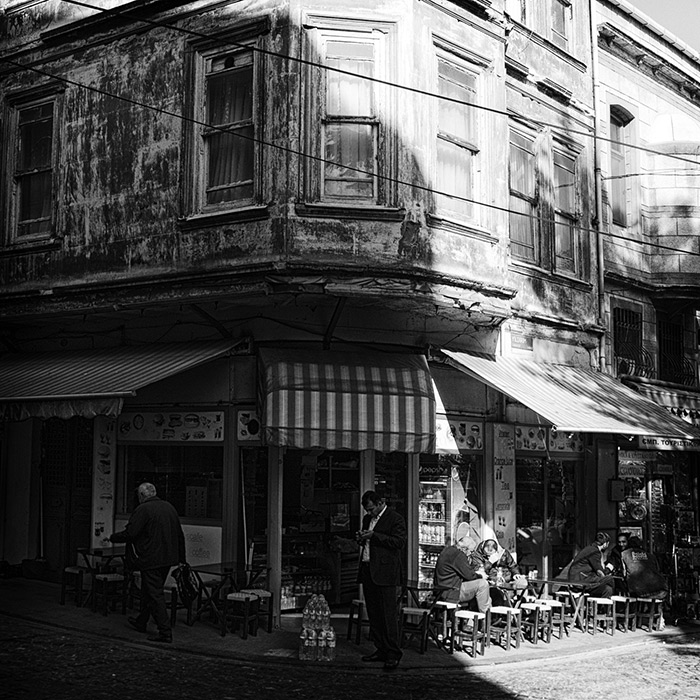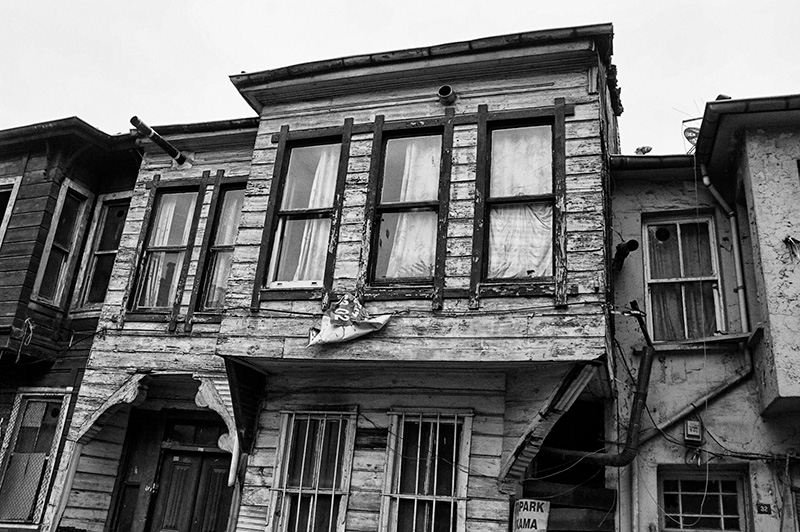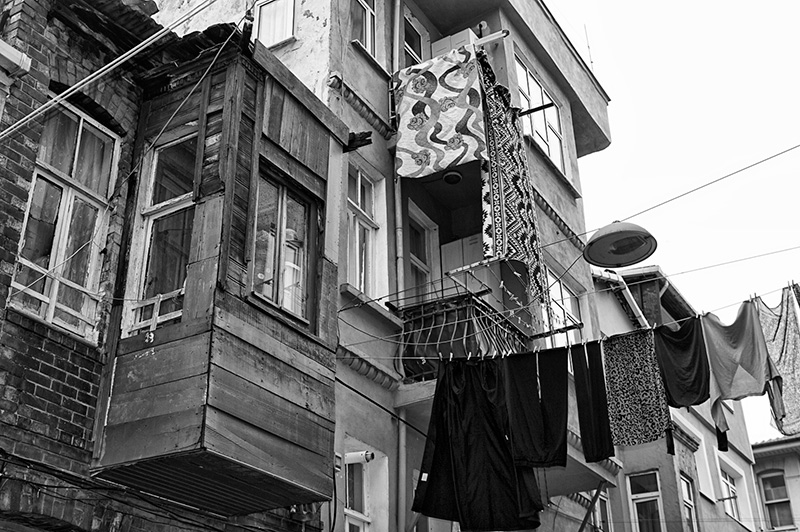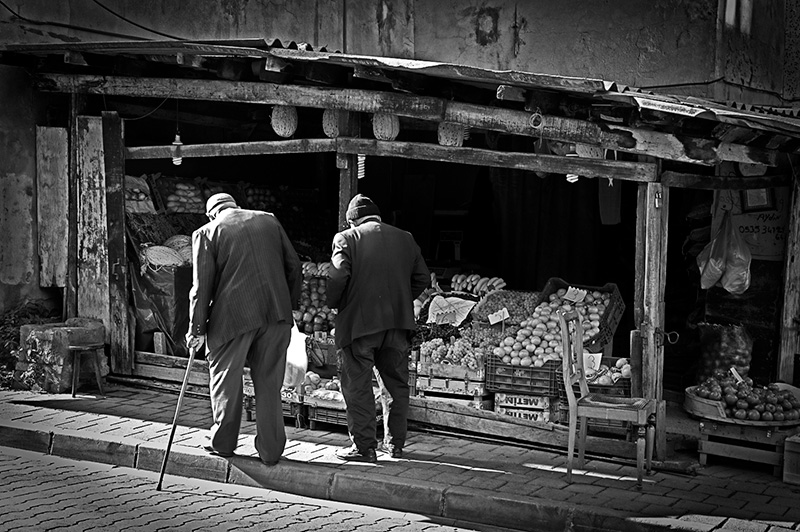 'Istanbul Suburbs of Balat and Fener'. Original images and written content © Gary Hill 2017. All rights reserved. Not in public domain. If you wish to use my work for anything other than legal 'fair use' (i.e., non-profit educational or scholarly research or critique purposes) please contact me for permission first.